Indianapolis Pool Table Installers is your source
Call now for a professional risk-free estimate              
Indianapolis Pool Table Movers have been providing expert pool table moving, installation, and repair services as a family owned business since 40 years ago. We know how much your pool table means to you, and we treat it as if it were our own. Our customers always come first. 
We service all types of pool tables, and our services and estimates are based on your unique specifications for the job. This client-centric approach allows us to offer an unbeatable quality service.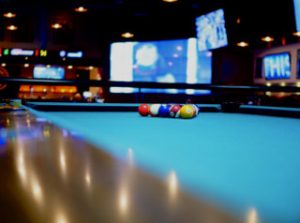 Our ABIA Service Guarantee – We are the only company backed by a formal national organization, with a written service guarantee that protects you to the fullest extent. We are devoted to covering you in every possible way, and our unique guarantee lasts for one year after the completion of our services. Find out more here.
Our Services
We provide the following pool table services for customers in Indianapolis:
Pool Table Moves – We professionally dismantle your pool table, transport it securely using our specialist vehicles, and reinstall it perfectly level in its new location.
Pool Table Assembly – We can expertly install your existing pool table, or a new or used purchase, in a 

given location, taking care to leave it perfectly level and ready for play on every pool table setup.
Pool Table Repairs – Re-felting, re-leveling of slates, cushion and pocket replacements, refelting with new pool table felt – Professional pool table refelting using the best materials in the industry; these are just some of the pool table repair services that we offer. 
Do you need to move or service your pool table? Indianapolis Pool Table Movers is the most reliable and professional company you will find!
Call now for a free, risk-free estimate based on your circumstances.
In order to give you a precise estimate of your situation we will ask you:
THE MANUFACTURER OR TYPE OF TABLE – Billiard tables come in 1 and 3 piece slates, 1 piece slates are found less often, also let us know if the table has a ball return system or if it's a drop pocket billiards table.
LOCATION OF ADDRESSES WE WILL TRAVEL TO – Location is a factor in everyone's pricing model.
SIZE OF THE POOL TABLE – 7 foot, 8 foot or 9 foot, specifications can be found in our pool table room sizes page for each size pool table.
Professional Pool Table Installers are the way to go
Can you just move the pool table by yourself and save money?
First of all, this is a huge inconvenience if you don't have the experience
In almost every case the pool table needs to be taken apart professionally to be moved safely.  Most billiard tables weigh in excess of 600 pounds and when people attempt to move them in one piece they can cause significant damage to the table.  All billiard table installers go through a process of leveling with the proper tools, leveling equipment and experience in order to be played on to experience the best game possible.
When you schedule your job with us we provide the professional pool table installers to properly move and install your pool table in hours.
Are all pool table installers equal?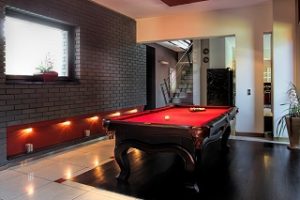 Think about all types of contractors, some you can trust and some you don't want in your home.  You get what you pay for.  The cheapest pool table movers generally cause the most grief to the customer.  Our family has over 40 years in the industry and 15 years online working with pool table clients and installers alike and you can trust that even the "veteran" with 22 years of experience can cost you thousands in damages to your table and your job in order to "make it right."  Ask for a third party service guarantee in writing that protects you against this type of billiard installer.
email

What we offer that you won't find anywhere else
Professional and experienced services
Pool Table services guaranteed by a national organization
7 day per week support for fast answers and scheduling options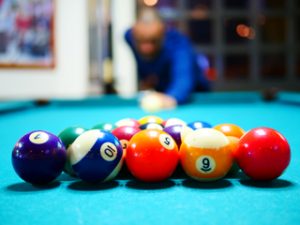 We are the only organization in the industry that offers 7 days per week support for our customers with the most technologically advanced systems in use today, call our professionals to get a price to move your pool table anywhere in Indianapolis or if you only have general questions.  Your satisfaction is what has made us the largest and most professional company in the industry. 
If you're looking for a reliable premium quality second-hand billiard table. Check the used pool table listings here.
Indianapolis Pool Table Movers
We provide pool table services and repairs also in Lawrence, Carmel, Fishers, Westfield, Pendleton, Anderson, Avon, Martinsville, Shelbyville, Greenwood, Greenfield, Lebanon, Monrovia, Zionsville, Allens Acres, McCordsville, and more around Indianapolis.
We can refelt your pool table as well as new material if you desire for an additional cost. Guaranteed satisfaction and leveling on applicable pool tables. We can move pool tables from house or house and we service local businesses also.
Qualified Pool Table Installers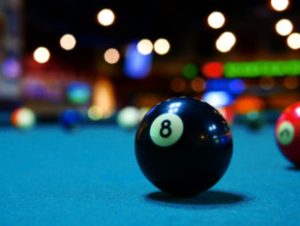 It's a good idea to determine how much the cost to move a pool table is before purchasing one.  We move pool tables in homes, businesses and even garages!  We handle every aspect of your pool table move with care and an exclusive pool table moving service guarantee on the installation as well as materials.  Check out how to determine the cost to move a pool table before you buy one.
We do installs of new and used pool tables all over the Indianapolis area.  We come to your home, un-crate as necessary, cover rails and professionally level all 3 pieces of slates using precise leveling equipment.  Make sure you tell us in advance if you want to refelt your pool table in new cloth, when the pool table is torn down is the best time to add new material.
Pool Table Repairs
Have a little problem with your pool table? From pocket repair and replacement to dead rubber on the rails we have you covered.  All of our materials are guaranteed by written service guarantees to protect you in the event you end up with faulty materials during your pool table moving experience for an entire year.
New Cloth / Pool Table Refelting
We offer new cloth during a move and also a basic pool table recovering without moving.  Our customers can choose from over 30 different colors of pool table felt. We use the highest quality pool table cloth the industry has to offer at this time.
Our professional pool table installers work with standard woolen pool table cloth and tournament grade worsted materials as well.
Moves to Storage
We will break down your table or move it from storage facilities, your garage or just another room in the house.  If you need carpet laid do not try to move your pool table!  Let us handle that 800 pound monster for you.  Taking the table out of storage?  We can professionally install the pool table for you.
Indianapolis Pool Table Movers is backed by the only national organization of pool table installers in our industry.
Pool table moving in Indianapolis Indiana area includes professional tear down, transport and pool table installation with expert leveling.
We use your existing cloth if you are happy with it. Guaranteed satisfaction and leveling on applicable pool tables.
We can move pool tables from residence to residence and for businesses also.  We are well trained in our area of expertise.
Members of the ABIA, the only company in Indianapolis Indiana to offer you an exclusive 1-year service guarantee IN WRITING  and issued by the American Billiard Installers Association.
Contact us at [email protected]